While I was in California on vacation I stopped at several yarn stores. I didn't pick up a lot of yarn but here is what I did pick up:

Colinette Jitterbug at Ball & Skein & More in Cambria.




Colinette Taos at Ball & Skein & More in Cambria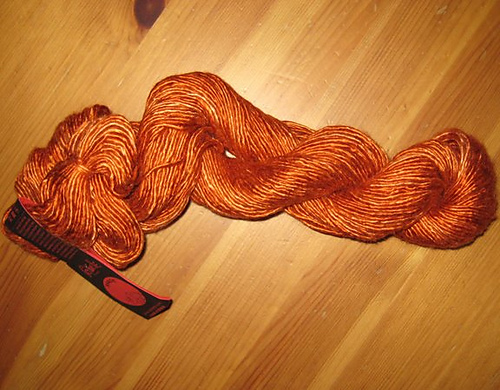 Berroco Ultra Alpaca Light at Yarns...at the Adobe in San Luis Obispo




Ranch Of The Oaks Alpaca at The Village Spinning and Weaving Shop in Solvang




I also stopped at a couple of other yarn stores but didn't make any purchases. My favorite of those was Loop and Leaf in Santa Barbara. I visited the store on my way to the airport and didn't get to spend a lot of time there. They had a wonderful assortment of yarns including Hand Maiden and Habu. I hope to get back there again on my next visit to California in December.

I also did some knitting while I was in California. I finished one Garter Stitch Loop-Through Scarf using Knit Picks Telemark in the Aubergine color way and size 3 needles.




I started another one (and finished it after I got back) using Rowan Tapestry in a pink and gray color way.




I plan on giving both of the scarfs as Xmas gifts. I have two balls of the Rowan Tapestry left in my stash, so I'm going to make a matching hat or wrist warmers with those.